VIDEO ART
2020
LE BALLON ROUGE : COMPRESSION

BEIJING BICYCLES

NAKAMISE-DORI


ENTROPY:BOCCADASSE


ENTROPY:ZELLIGE


ENTROPY:SKY


2019
TRACES:LIGHTS


UNE FOULE EN COLERE

MASSACRE


OBSESSION


TRACES:TREES - WIP


SERRAJINE


CREPUSCULE


2018
MUSICAL LANDSCAPES
Series of 5 videos


TRACES:BIRDS


LA ROUE


TRACES:WAVES


RESISTANCE


WASTE


LITTLE BY LITTLE


GROWING TREES
UPON NEW YORK


2017
THE PARTISAN


COLLATERAL DAMAGE

DRIFTING


PASSAGE


2016
DON'T BE AFRAID


THE SUNSET DOORS


GOODBYE GLACIERS


2015
TYPO


THE TEMPEST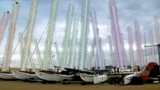 6 OPERAS


SLOWDOWN#2


2014
HANG ON


SLOWDOWN#1


THE PUCK


2013
LA COURSE (The Race)


SON ET LUMIERE


EMPTY WATER


THE BRAINSWEEPER


CICADAS IN THE SUN

2012
FIRST PERSON SHOOTER


SMILES AND SLAPS


BURNING MATCHES


RUNNING WATER


TECHNO GARBAGE MEN


LA NOYADE (The Drowning)


THE DEADMAN SHOW


BLOWER


DRIBBLING ALONE


THE UNKNOWN SKATER


CYCLING IN RHYTHM


2011
NEONS MELODY


ACOMMUNICATION


TRAINING DOORS


TECHNO TOOLS


BUBBLE POPS


HAPPY BIRTHDAY


BILLIARDS MELODY


TIME MELODY


ERROR SYSTEM


CARS MELODY


MURMURES


NEWS
June 1 to December 25 : screening at Web Biennial in Istanbul (Turkey)
September 30 to October 4 : screening at Over the Real in Lucca (Italy)
October 30 to November 28 : screening at Miami New Media Festival in Miami (USA)
November 5 : screening at Light Year 67, Manhattan Bridge in New York (USA)
November 5 to 28 : screenings at IDKF in Stuttgart (Germany)
November 6 to 29 : screenings at Fünfter Löffel in Berlin (Germany)
November 12 to 15 : screening at Green Ideal at Polytechnic of Turin (Italy)
November 14 : screening at Les Instants Vidéo in Marseille (France)
November 24 to 28 : screening at FIAV in Casablanca (Morocco) - with Les Instants Vidéo
May 14 and 15 : screening at Digital Graffiti in Alys Beach (USA)



BIOGRAPHY

Jean-Michel Rolland is a French artist born in 1972.

A long time a musician and a painter, he brings together his two passions - the sound and the image - in digital arts since 2010.
Through video art works, generative art, audiovisual performances and interactive installations, he questions the temporality, a genuine fourth dimension inherent to moving image, as well as the duality between his two favorite mediums, the sound and the visual.

His formal research is guided by the desire to reveal the intrinsic nature of our perceptual environment and to twist it to better give new realities to the world around us.

His works, always very experimental, are a reflection of the sometimes unexpected internal world of their author and are however the object of an important diffusion abroad. Several have been rewarded for their originality, by Digital Graffiti in Miami (USA), Multimatograf (Russia), dokumentART (Germany and Poland), the University of North Carolina (USA), Festival do Minuto (Brazil), Artaq (France) and The International Video Art Review (Poland).

Convinced that dematerialization of the digital arts is more a strength than a weakness, he leaves access to most of his productions on his website.



CONTACT
jimrolland13@gmail.com



CV
HTML (comprehensive)
PDF (summary)



ARTIST STATEMENT
As a long time musician and painter, dissatisfied with the difficulty reconciling the practice of those two disciplines, I have devoted myself, since 2010, to digital arts. Thus my two favorite media meet: the sound and the image.

Through moving image in different forms (video art, generative art, audiovisual performances, interactive installations), I strive to reveal new realities in the world around me. I ruminate on the notion of temporality and the duality of digital arts: the interplay of the sound and the image.

Until 2016, the origin of each of my creations was music. It played a role as important as the image as they influenced each other in an equal relationship. This relation had to take place by natural complementarity (in video art, the constraint of never detaching the audio track from the video track from the initial shot), by co-construction (matching the audio to the video and vice versa as the main element of the creative process) or by cogeneration (in generative art, generation of sound and image by the same algorithms). It resulted in works in which sound and image were so inseparable that one without the other would have lost all meaning.

This period is not over yet, but due to intensive practice, other interests have emerged over time, especially the notion of duration. Unlike the traditional arts, the art of moving image has this fourth dimension which, as with the first three, is first of all to be mastered in order to deliver a coherent work, but which can also become fertile ground for experimentation when one tries to extract its essence.

The works which I described above were already very engaged with this problem, especially through the invented notion of rhythm'n'split where the moving image undergoes a visual but also temporal découpage in a musical logic. However, learning the Java language (which I primarily used to produce generative works of art and interactive installations) allowed me to understand temporality in new ways by giving me the power over the pixel. It is through this research on the succession of each point in each image of a film (or series of photographs) that my current works are based. The result includes videos in which the photographic trace is reintroduced, others which give a temporality to a succession of still images by different techniques, and others which are still to come.
INTERACTIVE ART
CONFIANCE


BODY INSTRUMENT II


BODY INSTRUMENT


HERTZIAN LABYRINTH


INDIAN GENERATIVE


INTERACTIVE VJING

GENERATIVE ART
MUSICAL CELLULAR
AUTOMATA

GENERATIVE MUSIC
PATTERNS

EPHEMERES


DISOBEDIENCE
Generative music


MELTING POT (Series)


BIOSPHERE


THE ENDLESS JOURNEY


INTERSTELLAR DANCE


EXCLUSION (Series)


DIGITAL OCULAR HARPSICHORD

DIGITAL HAIKUS


PRAIRIES


FOLLOWERS


DIGITAL BARBED WIRE


ART FOR ANDROID
PRODUCTIONS


DADA'S NOT DEAD


AUDIOVISUAL
PERFORMANCES
BRAIN MUSIC


RDV à New Delhi

THE UNKNOWN SKATER


THE GAP


LAMPEDUSA


ERROR SYSTEM


NEONS MELODY


INTERACTIVE
MULTIMEDIA NOVELS
LES MAITRES DU VAISSEAU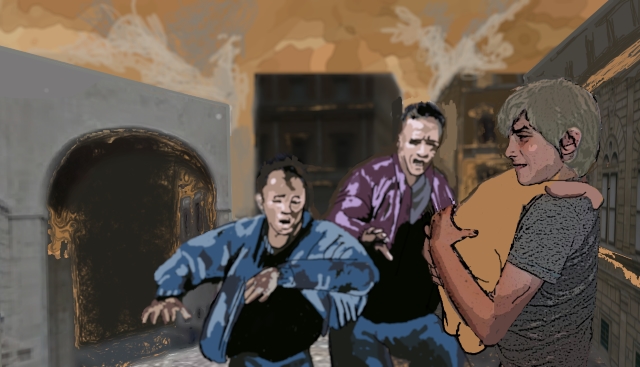 LA REVOLUTION DES TENEBRES


LE DERNIER HOMME


CREATIVE CODING
TEACHING THE CODE


DOCUMENTARIES
METZ EN IMMERSION


ALTER EGO 2014


ALTER EGO 2013